WHY WEI YANG ART APPRAISAL
---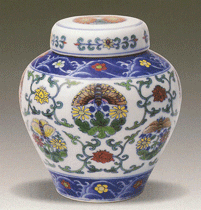 "A qualified appraisal" signed by a "qualified appraiser" is required by Internal Revenue Services (IRS). If you wish to make a charitable donation for income tax deduction, an appraisal in compliance with the Uniform Standards of Professionl Appraisal Practice (USPAP) is required to accompany a valuable donation. The delemma of donating art to a museum or a non-profit organization is depressing. In the year of 2022, I still remember the story reported by the New York tims on Aug. 12, 2017. Paul Sullivan, the author of Even for Collectors, Donating Art to a Museum Can Be Tough," identifies a few important issues relevant to donation, which are still valid today. Sullivan concludes that donating art to a museum is complicated, easy or difficult, depending on what you are donating and to whom you are donating. Most collectors make donations to enjoy a tax deduction. If the work goes to a museum, the donor gets the full deduction. If the art goes to a nonprofit where art is not central to this mission, the donor is eligible for only the value of the piece when it was purchased.

Then, what would happen to your intended donation?
1) Any museum would say "Thank you, thank you and thank you," if you donate a Picasso worth $6 or $7 million.
2) The donation would be easier when a museum asks for it first.
3) An average donation is difficult to get approval. Being turned down is a reality.
4) The museum might ask for additional money in the form of an endownment to accept your art.
5) Museums are concerned about provenance or authenticity.

How to ease art collectors' stress on donating art to a museum or charity? Art professionals have some practical suggestions:
1) donating to charities where the art may be displayed or sold to finance projects.
2) donating to a midsize regional museum or an encyclopedic museum where your works will be a focus.

From an art historian's perspective (Ph.D. in Chinese art and Tibetan Art), I support the museum's stand on the issues. In my professional opinions, 1) a museum should be selective by accepting only works of high quality and rarity. 2) A museum should be self-sufficient by having the resources to store the donated art of average quality, if accepted. 3) A museum should honor the patrimony laws that protect artifacts while accepting donations of questionable provenance or authenticity.
---
WHY "QUALIFIED APPRAISAL" MATTERS
-USPAP Complied Fair Market Value Appraisal

If you don't want to tango with future complications, having your property appraised by an independent appraiser is wise. Professional appraisers comply with USPAP in developing their professional opinions and reporting their findings. As USPAP states: "The purpose of the Uniform Standards of Professional Appaisal Practice (USPAP) is to promote and maintain a high level of public trust in appraisal practice by establishing requirements for appraisers" (Preamble: U6).

We are USPAP-complied art appraisers. We develop, communicate our analyses, opinions and conclusions to our clients (intended users) in a manner that is objective and not misleading. We commit ourselves to a thorough investigation of your art work, large or small, few or many. We provide you with the best professional art appraisal services at a reasonable price. We limit our practice largely to the areas in which we are qualified, by dint of our Ph.Ds. and M.A. and hand-on research experience. We consider every art object an individual work of art. Our team of experts not only identify, document and evaluate your art works but also equip you with the knowledge of a trained specialist.
PROFESSIONAL INTEGRITY & COMPETENCE
-"Qualified Appraiser" Matters

Engaging the services of a qualified appraiser is important if you truly care about the truth. Professional appraisers of integrity will never please you by only delivering good news. Reasonable people would, actually, appreciate a honest assessment of their property, although the result may not be what they wished for. WEI YANG ART, LLC provides exceptional appraisal services.

We serve you with professional integrity, competence, objectivity and a set of special language skills. We read several major Asian languages (Chinese, Japanese, and Tibetan). We are art historians trained in the analysis of Asian Art, particularly Chinese art, in its context and its authenticity. We investigate every important piece of evidence relavent to your propery (inscriptions, signatures, seals, and marks, techniques and forgery methods) before we make any recommendations. We comment on the authenticity and marketablility of your art work with supporting evidence. Our expert's opinions and suggestions would allow you to handle your art works from a position of strength.

We work exclusively for you. We follow the Uniform Standards of Professional Appraisal Practice (USPAP) and comply with the code of ethics for appraisers in practice. We take pride in providing objective, fact-based art appraisal services.

We don't cut corners in our appraisal practice. We comply with the Uniform Standards for Professional Appraisal Practice (USPAP) in reporting our findings. USPAP is developed by the Appraisal Foundation, a professional organization authorized by Congress as the source of appraisal standards and appraiser qualifications. We adopt standard industry principles, methodologies, and procedures for valuation in our practice.
STRENGTH OF OUR APPRAISAL
Relevance, Accuracy and Reliability, Adequacy and Completeness, Consistency, Cohenrence and Balance, Clarity.
---
WHO NEEDS ART APPRAISAL?

Owners Contemplating Sale : Whether you have owned your Asian art for decades or recently inherited it, knowing your property's potential value is the basis for making an informed decision. Our art consulting and appraisal services offer an in-depth analysis of how your art object will fare in the current Asian art market--a fast-moving arena in which expert knowledge and advice are essential.

Parties Involved in Insurance Matters: Both owners and insurance professionals need appraisals, whether obtaining insurance policies or making damage or loss claims. If you have art objects (such as sculpture, paintings, prints, rare books, artifacts, antiques, or other collectibles), you should obtain a professional appraisal that accurately identifies, describes and provides current retail replacement values. A professional appraisal report may prove invaluable to you, your insurance providers, law enforcement officers, and your heirs in the event of accident, catastrophic loss, theft, or untimely death.

Individuals Executing Estate Distribution : Should you be acting as executor or executrix for probate, planning your own estate, or seeking to distribute or liquidate inherited property, you should obtain a professional appraisal of important items. Such an appraisal is a legal requirement for the probation of certain estates. It will provide a descriptive listing and valuation for estate planning; it can also be relied upon as an impartial document to aid in the equitable distribution of assets among heirs.

Individuals Claiming Tax Deduction for Charitable Donation: Gifts of art to museums or qualified organizations are an important way for institutions to expand and improve their collections. For the donor, such charitable contributions to qualifying institutions are tax deductible. A professional art appraisal report containing proper documentation, market research, and valuation will help assure that you, as a donor, receive full credit for your gift. Each art appraisal report is structured to comply with the requirements of the Internal Revenue Regulation Section 1.170A-13(c), the requirements of IRS Revenue Procedures 65-19 and 66-49, and all subsequent rulings. If IRS rules and formats are strictly followed, the tax advantages of museum and charitable donations can be significant and risk-free.

Art Collectors & Connoisseurs : Many owners of Asian art (old and new, paintings or carvings, or other media) often don't have access to the elite scholars or professionals unless you are connected or resourcesful. Critical information on originality, quality, craftsmanship and value may not be available to a layperson. Specific details, such as inscriptions and seals on a painting, reign mark at the base of a porcelain work, signature of an artist or workshop, rank of the artist and the market appreciation for your artwork, are hard to obtain for the general public. These are the exact reasons why we became professional art consultants and appraisers. We strive to work hard and help art owners like you to gain the access to the quality professional art services.
---
WHEN NEED ART APPRAISAL?
Each appraisal report serves a specific intended use. As an art owner, it is very important for you to understand your needs prior to commissioning an appraisal. Working with a qualified art appraiser will maximize the accuracy and objectivity of the valuation. Hiring an independent art appraiser will shield you from the risk of engaging a conflict of interest and a compromised professional service.

Isurance Needs (Coverage or Claim): An insurance appraisal report will provide the crucial information you need in working with insurance professionals. Every work of art is unique. A fact-based value statement in an appraisal report will help you and your insurance agent take precautions to prevent or minimize loss. Our expertise, scholarly research on your object, and professional presentation of value conclusion will guide you and your insurance agent to a full understanding of your art work and its potential.

Art Acquisition (Purchase) or Disposition (Sell) : A Fair Market Value appraisal will equip you with the knowledge of the sophisticated global art market, sheding light on the nature of an artwork, its creator, aesthetic quality, artistic merits that are only possessed by trained professionals. In addition, the art market is mysterious, difficult to learn about, and subject to significant fluctuation. You canít just look up the previous sales records for the object you wish to buy or sell, since originality, craftsmanship, provenance and visual appeal all play a role in the final value reconciliation. We are happy to serve as an extra pair of expert eyes on your behalf and help you make an informed decision. A well-researched appraisal report will tell you everything you need to know about your property, value and its market. Instead of being overwhelmed by auction house representatives or dealers who do not take the time to explain unfamiliar terminology from the world of Asian aesthetics and the modern art market, you are prepared to advance your project with confidence and knowledge of an insider. Our appraisal report prepares you to negotiate from a position of strength.

Appraisal for Charitable Contribution: An USPAP complied appraisal will support your claim for tax deduction for your charitable donation. We are "qualified appraisers" who prepare "qualified appraisals" for tax-related purposes. With IRS and state rules becoming more and more sophisticated, we help you understand the issues involved and help you prepare supporting evidence for your tax-deduction claim. It is always best to prepare for questions before they are raised. Defending a poorly prepared appraisal in a courtroom can be messy and expensive.

Pre-nuptial Agreements or Dissolution of Marriage: An impartial and objective appraisal report assists both parties to understand the nature of a property and its marketability, aiming for an amicable resolution. No matter how complicated the situations are, a fact-based appraisal report lessens the stress and discomfort in a difficult situation. Before initiating our research, We listen to your concerns, possible issues, pay attention to details, and help you provde facts or evidence to solve your puzzles, to the best of our ability.

For Bankruptcy (Forced Liquidation, Orderly Liquidation or Salvage/Scrap): A fair market value appraisal will allow you to stand firmly on your feet and make a strong and convincing case in front of law.
---
APPRAISAL FOR CHARITABLE DONATION (IRS RULES)
We are neither IRS agents nor CPAs or a tax attorney, thus, we are not in a position to interpret the IRS rules and taxation regulations. However, we can help you understand tax rules and regulations relevant to the appraisal profession. We will assist you from the beginning to the end with due diligence and care. The art appraisal report prepared by our Asian art specialists satisfy the most up-to-date IRS requirements for charitable donations.

IRS Rules and Art Appraisal for Charitable Contributions : (Information cited from IRS Publication 561, pp. 8-10): "IRS requires an appraisal from a qualified appraiser if you claim a deduction of more than $5,000. If you claim a deduction of more than $500,000 for a donation of property, you must attach a qualified appraisal of the property to your return. If you do not attach the appraisal, you cannot deduct your contribution, unless your failure to attach the appraisal is due to reasonable cause and not to willful neglect."

You must receive a "qualifed appraisal" prepared by a "qualified appraiser" before the due date, including extensions, of the return on which a charitable contribution deduction is first claimed for the donated property. If the deduction is first claimed on an amended return, the qualified appraisal must be received before the date on which the amended return is filed.

You need to attach Form 8283, Section B, to your tax return if you plan to claim a deduction. Generally, you don't need to attach the qualified appraisal itself, but you should keep a copy as long as it may be relevant under tax law. The appraiser will complete Form 8283, Section B, Part III on your behalf, including signing the qualified appraisal and Form 8283.

An appraisal will give all the facts on which to base an intelligent valuation of the property. The weight given an appraisal depends on the completness of the report, the qualifications of the appraiser, and the appraiser's demonstrated knowledge of the donated property.
We aim to provide you with quality professional Chinese art consultation and Asian art appraisal services at a cost you can afford.
Need quality Asian art consultation and appraisal? please Contact Us, or call us at (609) 688-6891.
---